Payment
You may choose to pay with a credit card or debit card even if you don't have a PayPal account. 
Please follow the steps shown below: 
1. For payment method, please choose 'PayPal'. 
2. Please choose 'Pay with a Card'.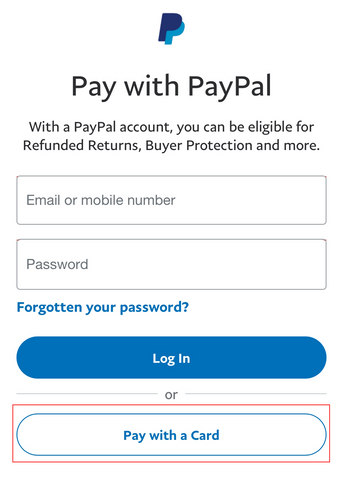 3. Entre your card and billing address information.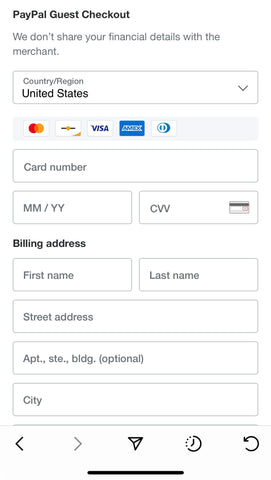 4. Optional: You may choose to save your information by creating a PayPal account for faster transactions in future.